10th annual Healing Palette Art Exhibit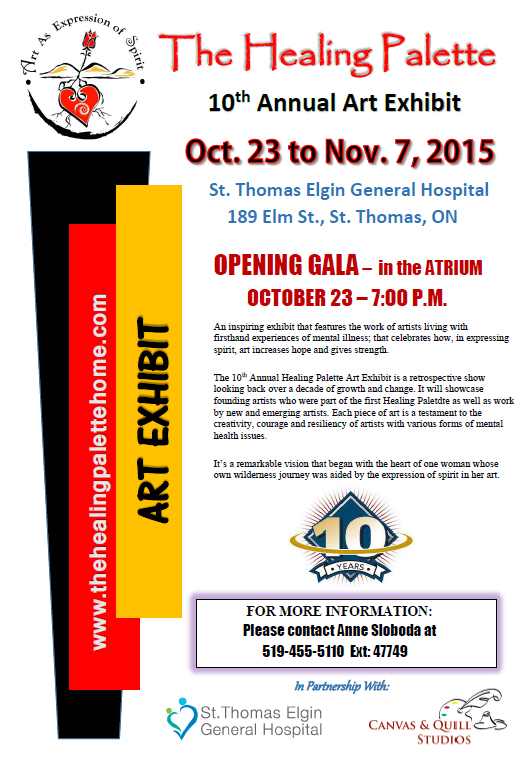 The 10th annual  Healing Palette Art Exhibit opens Friday October 23rd with a reception at 7:00 p.m. in the Atrium of St, Thomas Elgin General Hospital, and will run until Nov. 7, 2015.
Please join us for an evening of art, poetry, song and celebration, featuring the art of individuals with firsthand experiences with mental illness. Each piece is a testament to the creativity, courage and resiliency of artists with various forms of mental illness.
If you cannot join us in person,  we encourage you to visit our on-line gallery and view all of this extraordinary art.
We think you'll be inspired! 
Website:  www.thehealingpalettehome.com